The top sheet of my snowboard started peeling off. From the way it was peeling it didnt seem to have a good adesion, so since I didn't much care for it, I tried to remove it and it came off completely with VERY little effort.
It doesnt appear to have been epoxied to the fiberglass top layer at all, it must have had some kind of hot glue layer or something which did not stick properly to the fiberglass.
The fiberglass top layer is perfectly fine and intact and upon close inspection i can see some fine "hair" which seems to confirm no epoxy was used to stick the topsheet on.
I attach some pictures of the current status (the debris that can be seen on the third picture are from the rag it was layed on and which I didn't blow off before taking those pics, they are not imperfections of the layer).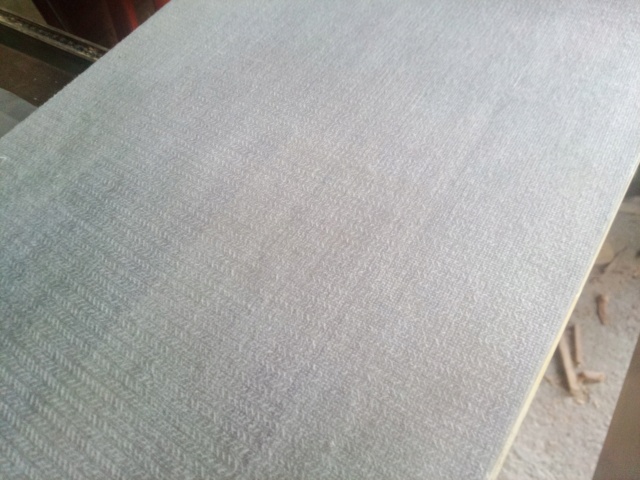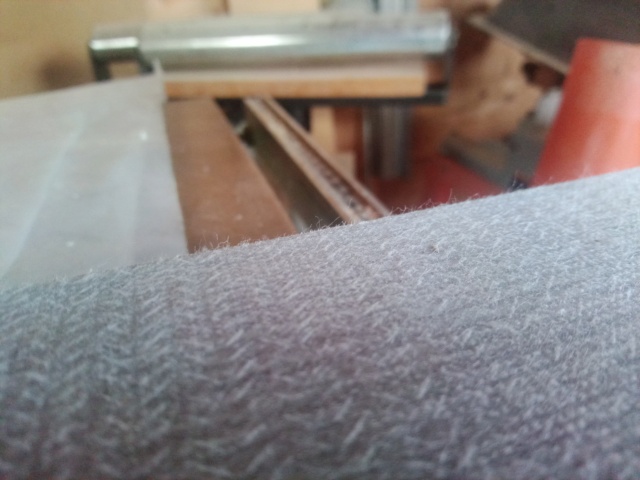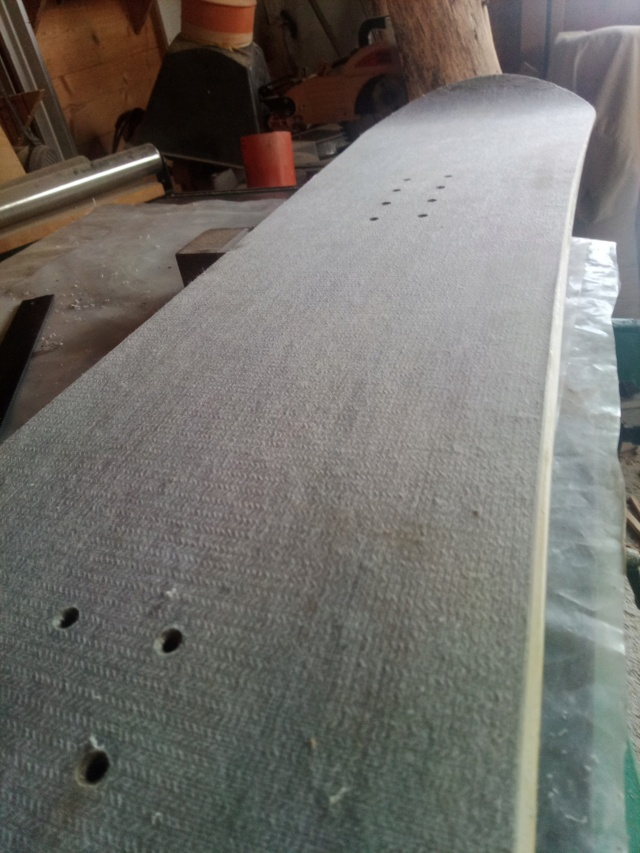 I don't care replacing the top sheet, actually I'd prefer the wood core to show through.
I have been thinking to just spread some epoxy on top of the board, to both impregnate the fiberglass and add some protection.
As a wood worker I have done this many many times when building counter tops out of wood slabs, but have never worked on a snowboard before.
Since the epoxy is "self levelling" I am aware it will not be possible to build an even, thick layer, due to the scoop of the board tail and tip, so I am wondering if just spreading some epoxy with a roller on the top will be enough to impregnate the surface, and maybe I can finish it later with some transparent polyurthane two part paint or maybe a second coat of epoxy to even out the visible surface a little better.
As an alternative I might purchase a transparent top sheet to epoxy onto the board, but I am not sure what the result would be without some kind of mold/press/vacuum system, as I don't want to build any of this just for the topsheet.
Comments on the proposed solutions or possible alternatives would be greatly appreciated !!