A big "Thank You" to all the members of this forum that share their knowledge and experience so freely. I found this forum a little more than a year ago, caught the bug, and finally have something to share.
These are my very first pair, a Christmas gift for my wife:
Press complete with pneumatic fire hose bladder and electrical heat control box: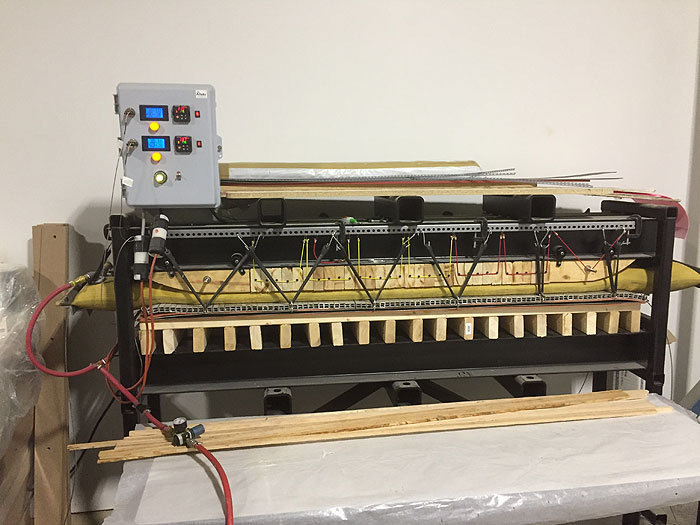 I found the process of shaping the core and sidewalls to be the most difficult aspect of the process. After some misses with adhering the sidewalls I adopted a technique found deep in the annals of skibuilders: first press the sidewalls to a strip of wood using the same epoxy as the layup. Then adhere to the base with wood glue. Worked like a charm.
Core profiling with CNC router. I was able to use the cutoff sections from the original core boards to hold the shaped cores in place. It also helped to secure the sidewalls from ripping off: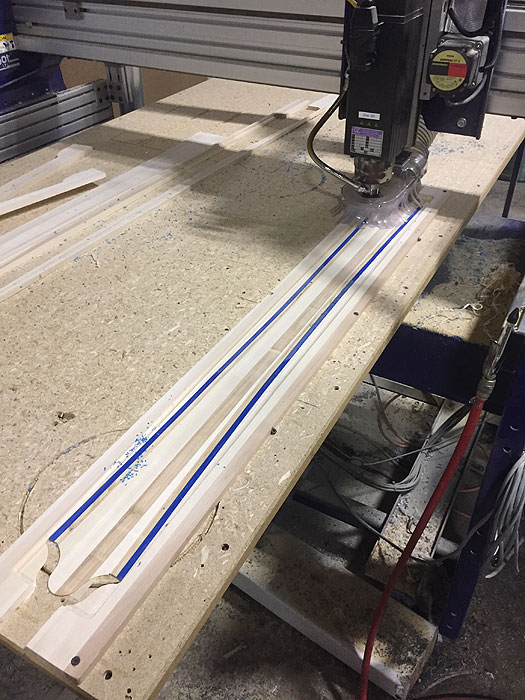 For the layup I used a layer of triax above and below the poplar core, viton rubber above the edges and tips, a layer of 14 carbon fiber stringers below the core as well as a layer of boot mat. Entropy resin.
Fresh from the oven. Topsheet printing via Miller Studio. They were able to get the bright colors I was looking for in the pink and blue.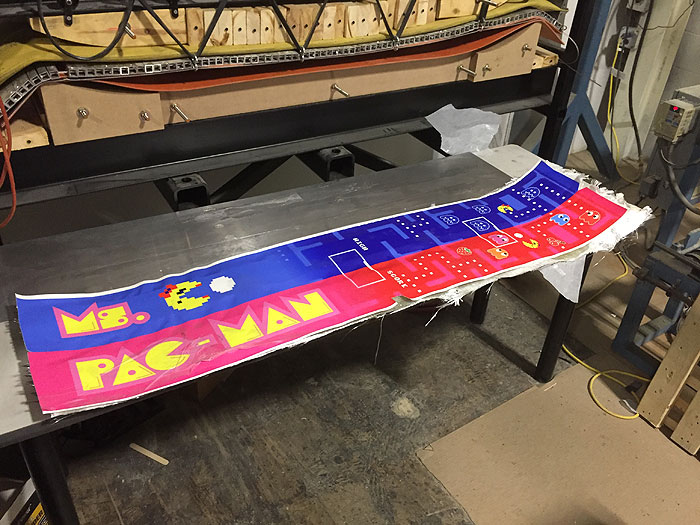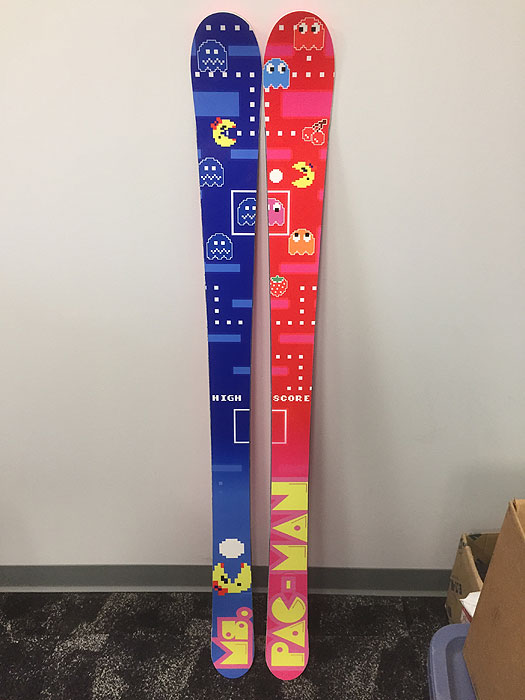 Overall, I am extremely happy with this first effort, though I shouldn't say that everything wen't perfectly. About 10 minutes into the 40 minute press I noticed that I had left something in the cassette. After all the prep work and numerous practice runs I had left a pair of scissors between the top sheet and cassette. How does that happen? The top sheet still had some curl in it from being rolled for shipment. I used a pair of scissors to hold one end down while I aligned the other. In my excitement to get the skis in the press I simply didn't notice the scissors.......
I was able to release the pressure and pull out the scissors before everything had set. There is a slight imprint on the skis but nothing you would notice unless it was pointed out. Never the less, I have already started on a replacement pair.
Thank you again to all those who share their knowledge on this site. This has been a tremendously fun adventure, and I hope to add more of my experiences in the future.