hey y'all!
Thought that maybe someone wanted to see my first snowboard. It's supposed to be a christmas gift to my girlfriend.
measurements:
Length 1550
Shape 298 / 251 / 278
Radius 7.7m
stance 500 -600 mm
setback 25 mm
shape:
Thanks to everyone who provided input!
Hybrid S-Rocker with camber under the backfoot and a long nose rocker starting right under the front foot (thanks. 3/4- Edges with aluminum tip and tail savers.
1) base with edges and tip and tail savers spray glued to my adjustable mold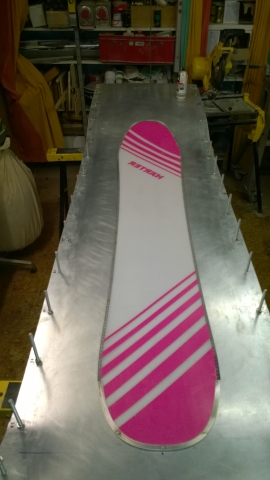 2) profiled core with wooden tip spacer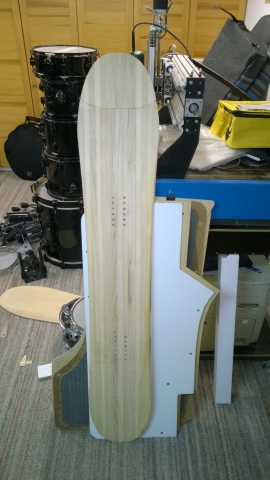 3)layup under vacuum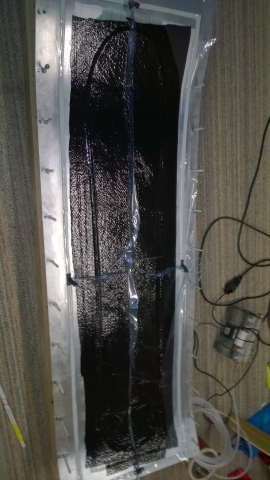 4) base before flashing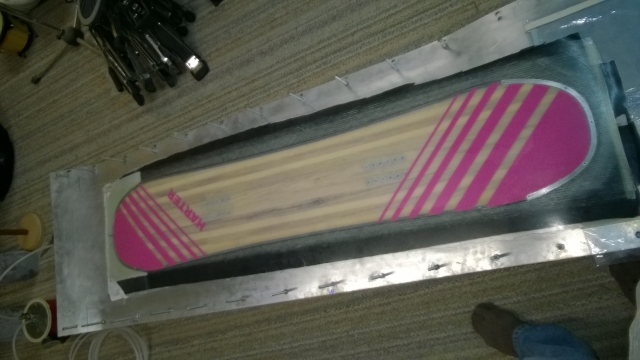 5) finished board with epoxy topcoat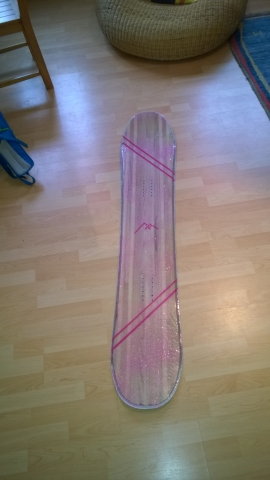 if you've got any questions I'm happy to answer them.
Only thing to do now is grind away the epoxy that got onto the base. Do you guys have a clue how to do that by hand? the base is a bit convex and my local shop is afraid they'd grind through the base in the middle if they run it through their machine.
Cheers,
Sebastian