Moderators: Head Monkey, kelvin, bigKam, skidesmond, chrismp
Posts: 2394
Joined: Fri Jun 20, 2008 9:41 pm
Cassetts are flat layup. We do have acces to a sheet metal roller but not nessecary. Just aneal and press and cook a few times.
sammer wrote: I'm still a tang on top guy.
---
---
---
Finished up a pair that have been needing some tidying up. The veneer split. Didn't look so bad, but added some racing stripes to disguise it a bit.
Has been 40C+ here the last 5 days, so thinking colder thoughts!
178cm
124-74-110 or something like that. Maybe 16m radius. Hard to remember these things when you designed them several years ago.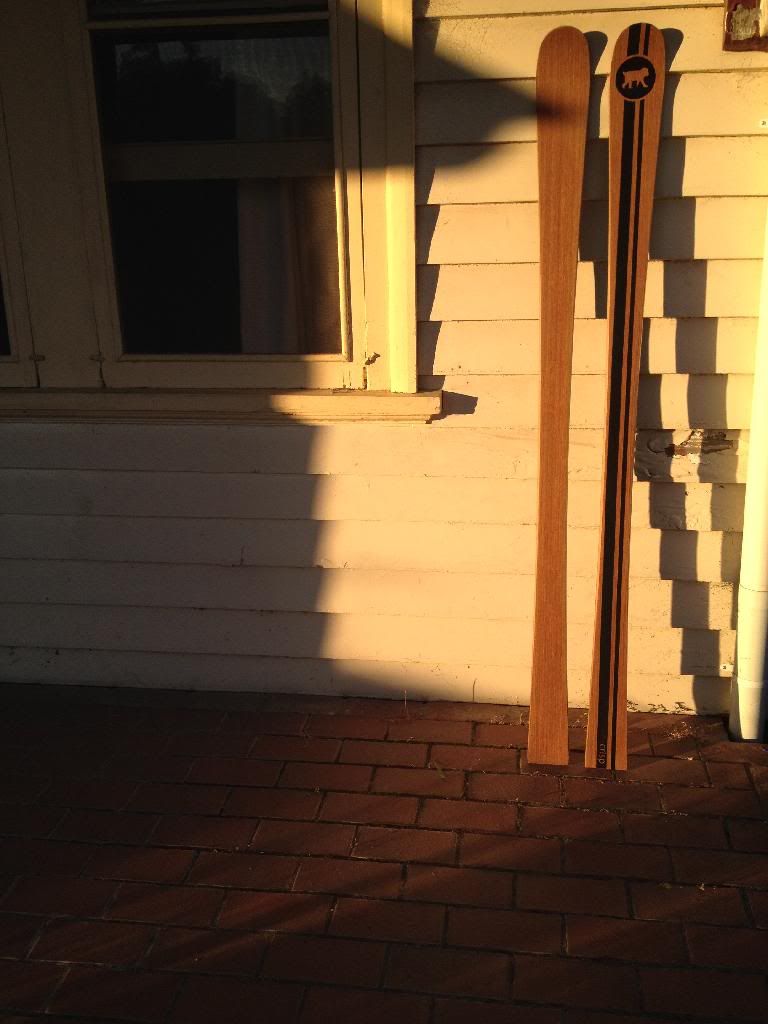 Don't wait up, I'm off to kill Summer....
---
Just wondering how did you do the multi color die cut. Do the 2 pieces have to be melted together or just taped before layup
---
Just make sure the two pieces align well (ie cut square and straight) and tape them together. I have used contact paper (for covering books - CLEAR) on the underside of the base (ie outside the ski). Peel off after pressing.
You can tape the seam internally too with fibreglass tape (plastering tape) if you want to.
Don't wait up, I'm off to kill Summer....
---