Got out yesterday for a cat trip.
Snow was pretty good.
Took 2 pair of skis, the naked and the ugly.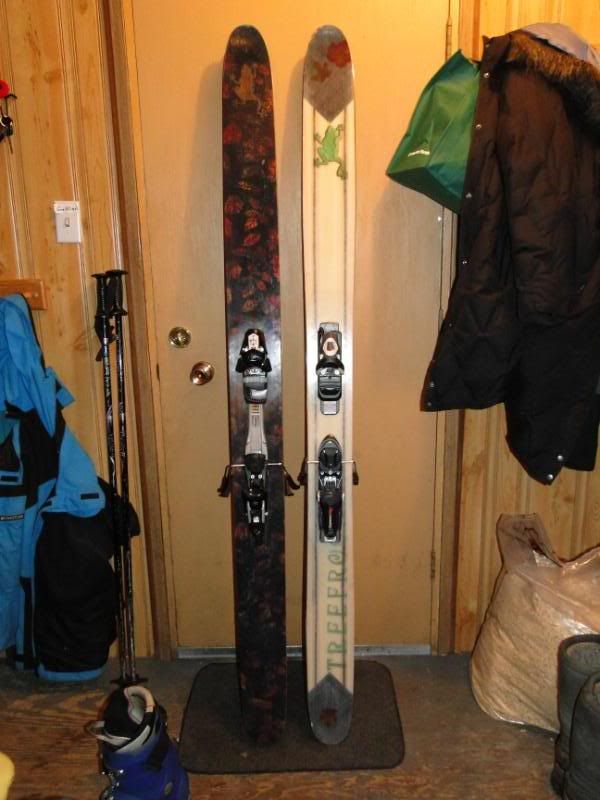 Made 2 runs on the naked skis, tons of fun and very stable.
I still don't really have my ski legs yet this year so was feeling pretty weak.
After a couple runs I got the balls to try the ugly skis.
These skis are roughly based on the Armada ARG.
140mm at the widest point just in front of the binding.
I have to say they skied really good.
When I build the next "prettier" pair they will need a bit more tip rise.
They had a bit of a tendency to tip dive which caused a couple crashes in compression areas where the tips buried into the snow and alders causing me to go over the bars.
The floro green base is amazing, it glows like it has lights in it.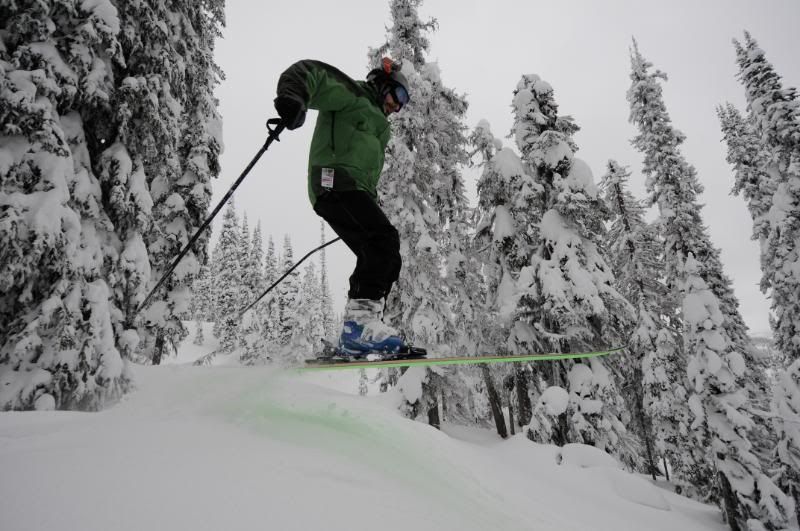 Thanks to Leslie Prentice for the pic
Wasn't in a good position in the air but check out the glow!
Notice the bent pole from a crash earlier in the day.
Tried to straighten it but didn't want it to break. Missed a few pole plants, which is always fun

I left them up at the lodge for the guys to ski and give me some feedback.
Hope to get the helmet cam footage edited and I'll post a link in the next week or so.
sam