Nothing but a great day! Started out after the first "real" snow fall of the season. Turned on to the road to find about a foot and half! Decided to chance it and drive up a bit. Truck did good and dragged a bit on the underside.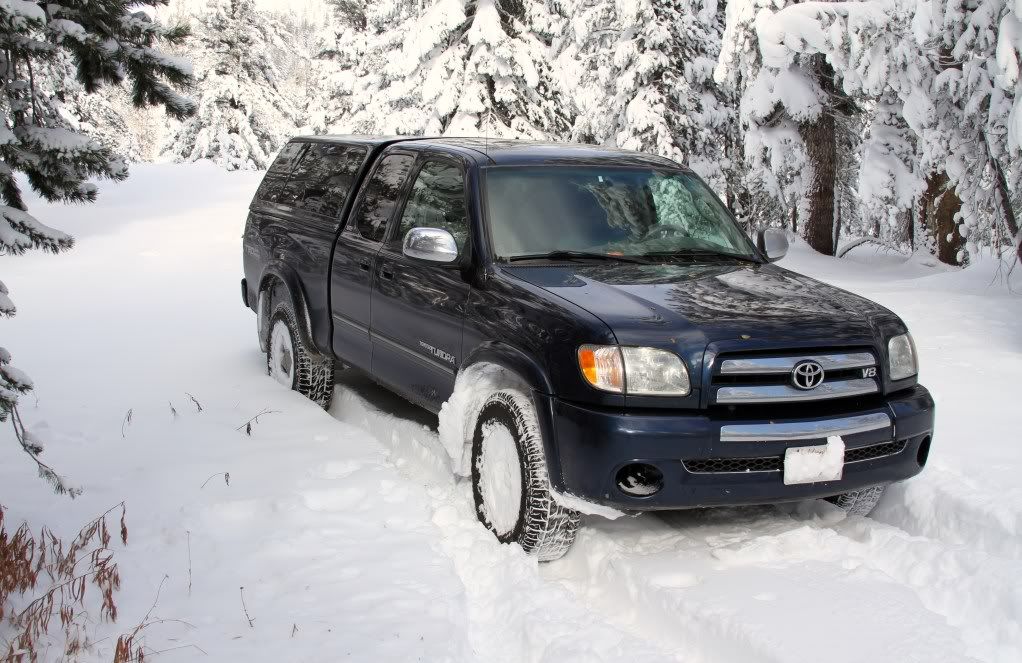 Stopped when the road turned downhill for fear of the return trip. Skinned up planning on going for the ridge but found this instead.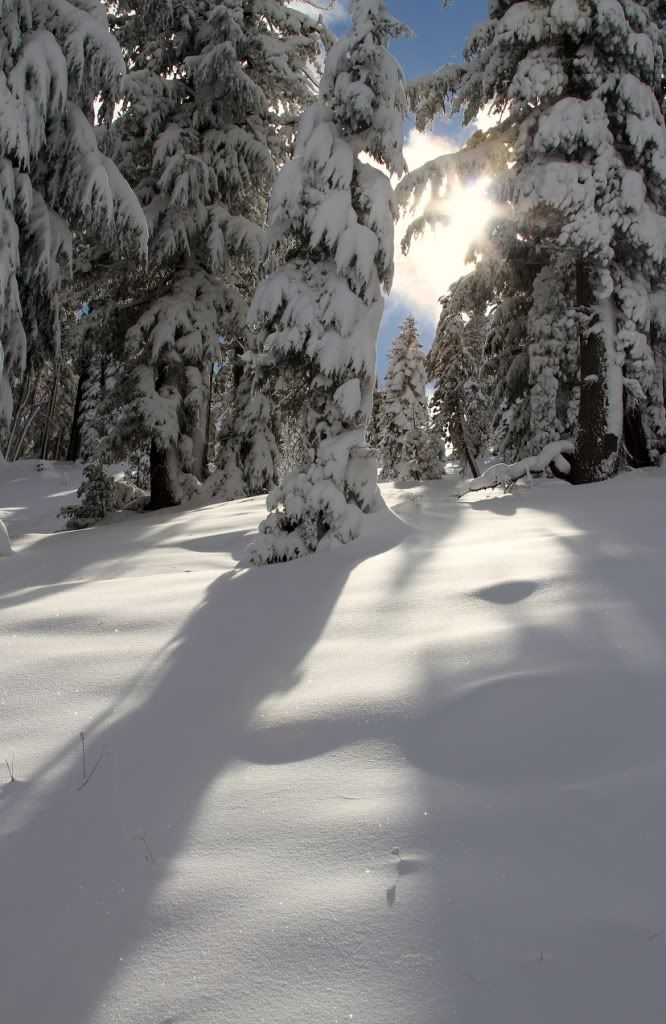 As I got to the ridge the snow was wind blown. I did a mitt test and here is what I found. The bottom layer seemed fine but there were two layers on the top. Always good to check and be safe.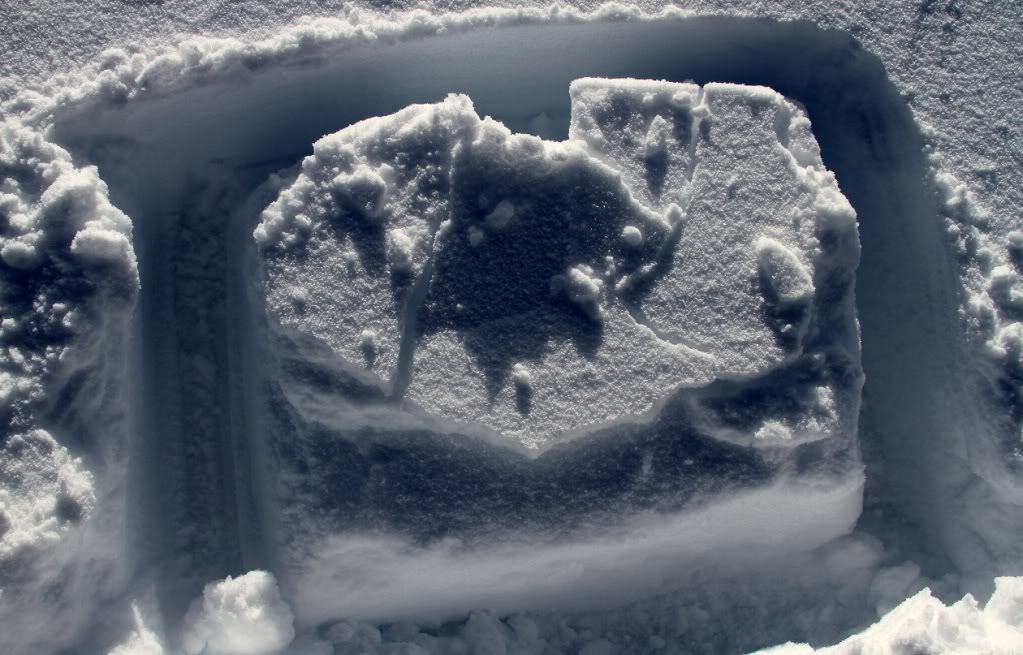 It even started a very small fracture while climbing, near the ridge.
Enough of the safety talk. Here is the first run.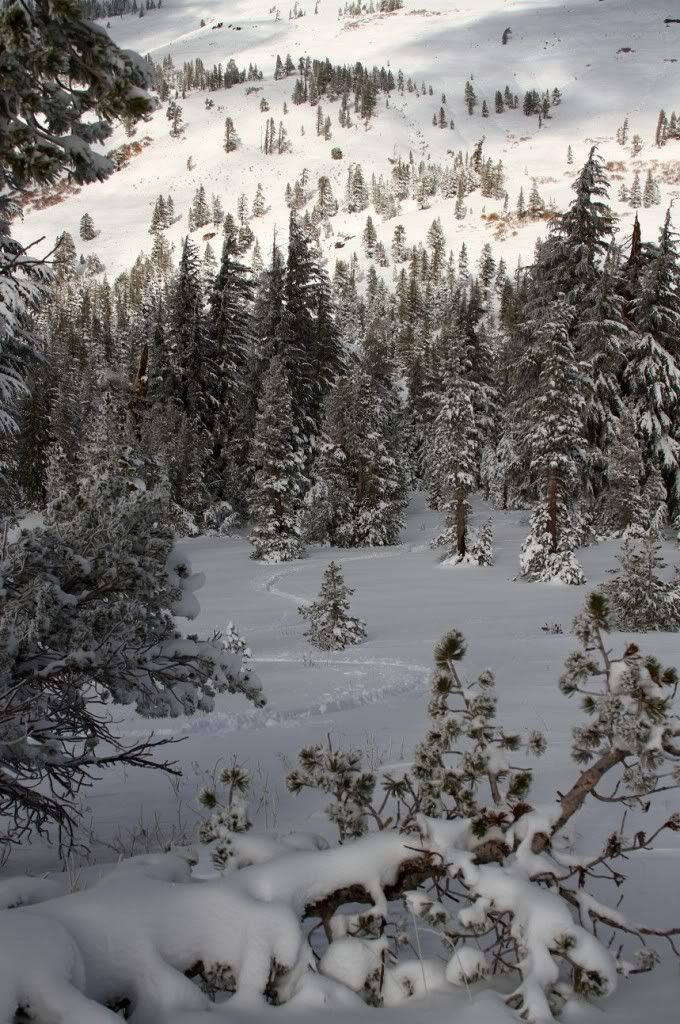 Second run.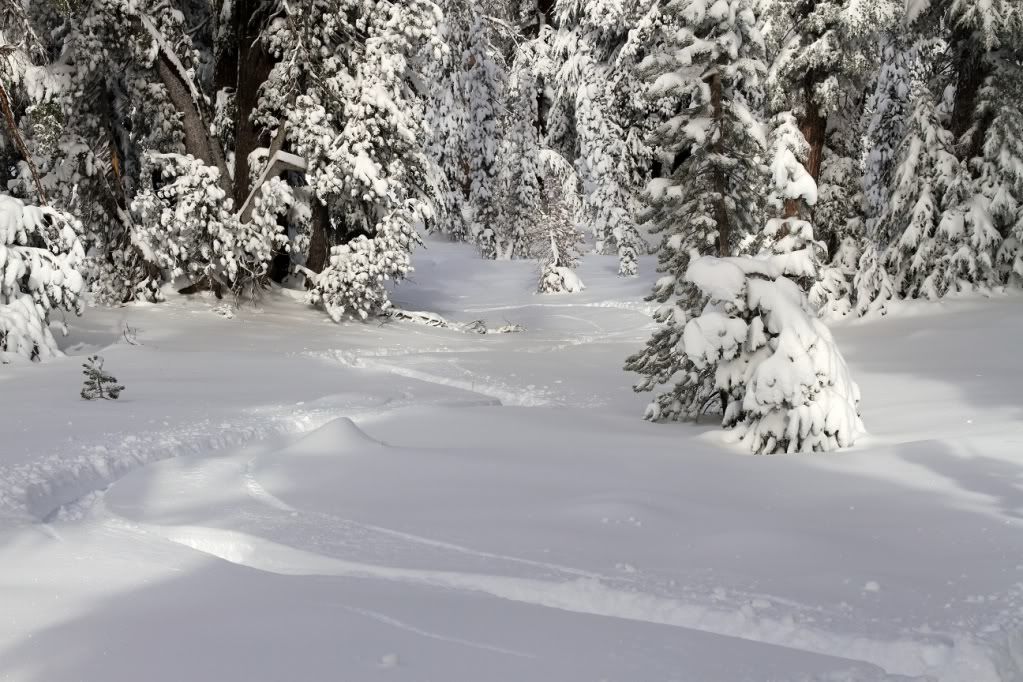 Lunch vista.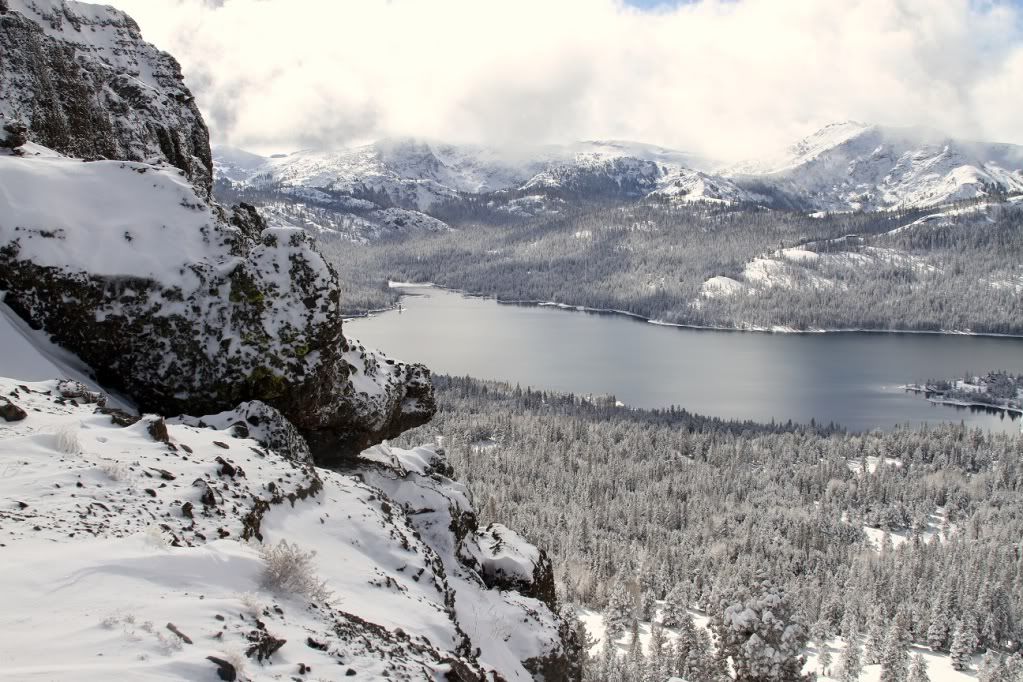 Finishing up the day with these.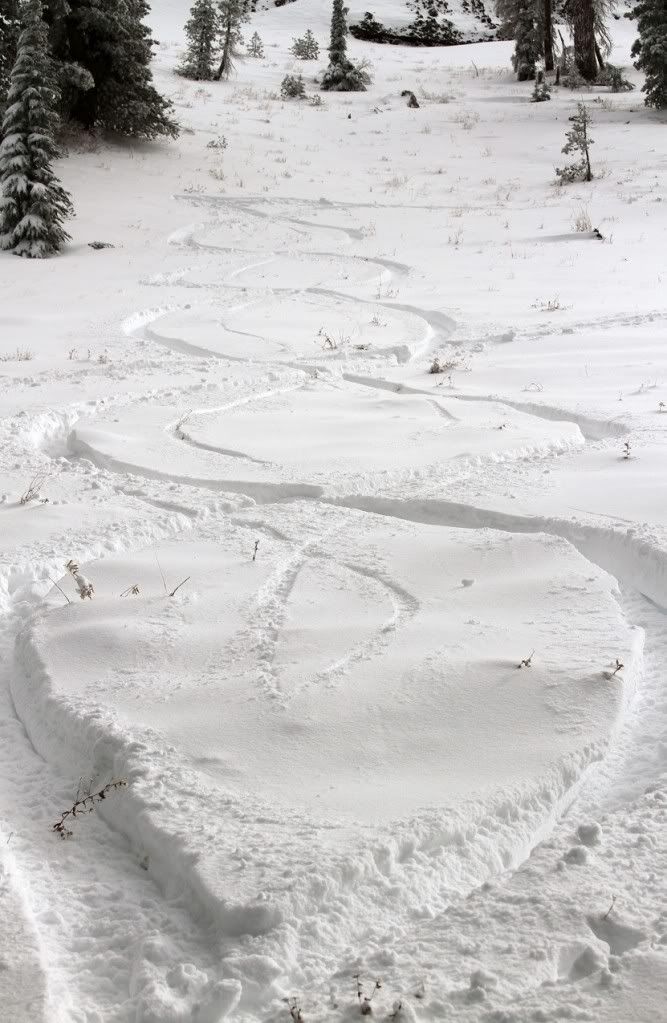 All in all a great way to start the 2010 season!